Health and Wellness industry is booming in the US. With so many working hours and little to no vacation, it is no wonder Americans are searching for body and soul renewal. Stress and fast pace of life take a toll on the body, and wellness retreats aim precisely on that kind of audience.
Sleeping, eating, and working out or having self-care appointments for several days should rejuvenate you and fill your batteries, relax the mind, and ease physical pain, depending on the type of the retreat.
If you are planning a trip to the US, browse through our suggestions about the best wellness retreats throughout the US.
Sedona Hot Yoga
Hot yoga is a concept of exercise in specific temperature and moisture conditions in the studio. The idea is to create the same amount of sweat as in a ten-kilometer run. The idea is to release toxins from your body and strengthen the immune system. Practicing Yoga in hot conditions will cause the tiny blood vessels to expand, and it will increase circulation. With 17 Yoga masters, Sedona Hot Yoga in Arizona is the perfect place to retreat and heal your pains through hot yoga sessions.
Body and Soul Retreat
Halfway between Atlantic Ocean beaches in Florida and vast Everglades swamps is Coral Springs, a small town, part of the Fort Lauderdale metropolitan area. Body and Soul Retreat is a well-known day spa and healing center with several massage and cosmetic offerings. If you travel in a couple, a day retreat with a full body massage with aromatherapy followed by facial treatment for the women can be a perfect stop on your US trip itinerary.
Sacred Mountain Spa
You could visit the small town of Mount Shasta in the mountains on the slopes of an inactive volcano and peak with the same name if you want a different experience in California. Sacred mountain spa is a health and spa studio with innovative packages that include deep tissue, hot stone, and signature massage. Attractive packages combine types of massages with cosmetic offerings. For couples, Sacred Mountain Spa offers a retreat with side by side signature massage, aromatic foot scrub, and champagne.
 Yoga Retreat Florida
Florida is a top tourist destination in the US, with so many beautiful beaches, lots of sun, and developed tourist offerings. A booking Yoga retreat is one of the best possible mind and body vacations, and the southernmost US state has plenty of such packages.
If you need a total reboot of physical and mental state, Boca Raton 15-day Total Body Detox program in Yoga retreat might be the thing for you. Certified instructors, beautiful sandy beaches, and the healing process through food, yoga, and breathing exercises can elevate your overall condition.
Indian Rocks Beach in Florida has a Five-day soulful Yoga and beach escape retreat package. With meditations early in the morning with sunrise over the ocean, or various yoga practices can help give you new energy.
Fitness and Yoga beach Fitcation in Clearwater Beach Florida combines fitness and yoga practices with an all-inclusive offer. Healthy food, beach, ocean, and certified experts can help you develop a fitness and eating habits.
You could experience a bit different experience in Santa Rosa on four-day Yoga and Wine Retreat. Beachfront accommodation, pool, yoga, and wine, what more can you ask from a Florida vacation?
Saint Pete Beach offers a special treatment for girls only. You will enjoy luxury accommodation, fitness, and Yoga program in combination with a beach vacation. The perfect girl getaway lasts for five days, and it includes extreme pampering.
Another Boca Raton stress relief getaway is 15 days Total Body Detox, which includes meditation and yoga retreat. The emphasis is on healthy organic, gluten-free food. They offer various styles of yoga: general, dynamic, Hatha, Nidra, power, vinyasa, and others.
 Ocean Wellness Spa
For tourists visiting Key West, Florida, besides local attraction, and beaches, you can find a perfect wellness retreat in Ocean Wellness Spa situated in the middle of Old Town Key West. You could choose from Swedish, aromatherapy, herbal, sport, and therapeutic massages, or pick some of the packages that combine massages and cosmetic treatments.
 Five Star Massage
Dallas is a must-visit city in the Lone Star State. Since Texas is so big, you will probably need a break in the itinerary. Plano is a small town north of Dallas and a part of the metropolitan area, and Five Star Massage studio with excellent customer reviews offer a perfect retreat. You can choose between massage and foot reflexology or combination packages with both types of massages.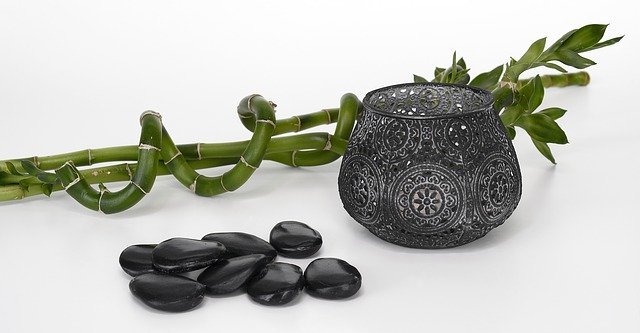 The right time for esta online application is when you start planning the trip to the US. Although foreign travelers cannot get into the country now with COVID-19 pandemic, you can still complete the application process. Once granted, ESTA is valid for two years. ESTA process is part of the Visa Waiver Program that will give you up to 90 days for visiting the United States. In that process, you will need to answer ESTA questions. The administration will determine if you are eligible to visit the US.
Conclusion
For all travelers in the US, it is common to have fatigue at a certain point. The perfect way to take a break in a busy schedule is to find a health and fitness retreat. Every town has its spa studios, and you can find small and big corporate places for yoga, fitness, or other wellness retreats. Many of them are set in beautiful surroundings like Florida beaches, or California mountains, which will boost the experience with natural beauty. You don't have to limit yourself to only one retreat. When making transportation plans for retreat hopping, renting a limo is always a great idea. Relaxing on the limousine's comfy leather seats, listening to your favorite tunes via the AUX/iPod connection, and sipping drinks from the built-in bar while your chauffeur from https://www.limofind.com/fl/lakeland-limo-service/ takes care of the driving is one of the best experiences.
The idea behind a health wellness retreat is to work on your body and mental health while surrounded by luxury accommodation and healthy food. You can spend a whole day with a spa package that includes massage and cosmetic treatments or book an entire holiday on some secluded private beach to explore your inner vulnerabilities.
Whatever you choose, you will be rejuvenated and energized.