Chemotherapy can kill you. While shrinking the tumor, chemotherapy can increase the risk of metastasis
The next Chinese movie you see and wonder whether all those curing medicines and paste they are showing in the movie is just for...
We believe that education is one of the most important things in life, and we dedicate our time and energy to improving ourselves and...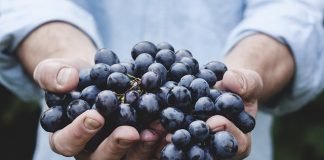 There are appear to be no consistent differences in the level of vitamins and minerals in organic versus conventionally grown produce, but organic fruits and vegetables have more phenolic phytonutrients. Subscribe to Dr. Greger's free nutrition newsletter at http://www.nutritionfacts.org/subscribe and…
Pregnancy also known as gestation or gravidity is the time when an offspring in the form of baby/babies develops inside a woman's womb or...
If you've recently decided to make a positive change on behalf of your health, then what better way to get started than with a...