In today's modern world, almost everyone we know struggles with weight gain. The lack of physical exercise and unhealthy food choices are mainly responsible...
India has always been the epitome of yogic sagacity. Being the place of origination of yoga, India is considered to be the connoisseur of...
- Recommended Resources -
Many studies show that Kratom has potential benefits for pain management, reducing anxiety, and boosting energy for a day. Read more about the product on
HealthCanal
.
It can be challenging to find affordable healthy meals when dining out, but not in Dubai. In this part of the region, there is...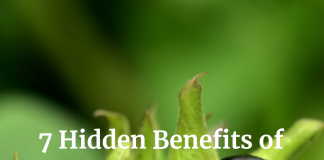 What is Belladonna? The star of the poison plants for many, Belladonna is also popularly known as the deadly nightshade or Atropa belladonna. This perennial...