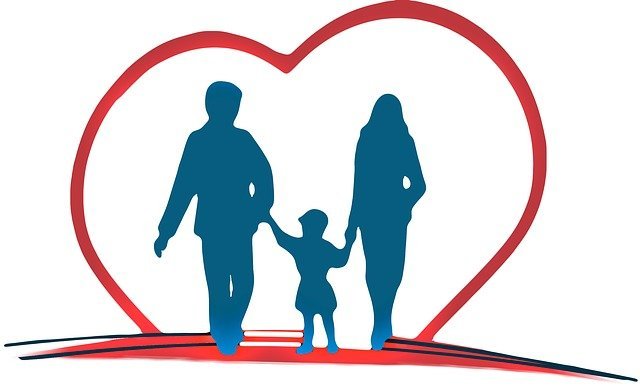 Why Do We Need Patient Communication Software?
The current pandemic has created a large realization of the benefits of patient engagement solutions toward added efficiency for healthcare organizations. Patient communication software, such as remote patient monitoring, real-time video interactive, connection models for increased accessibility, etc., is increasingly sought out.
There is no solution better than patient engagement solutions that allow patient communication to mitigate the challenges of social distancing and remote care. Virtual reality has emerged as the need of the hour, and innovative patient engagement platforms should become a priority in the healthcare space.
We are now reconciling with the new reality of social distancing and work from home norms. Healthcare is no exception to this evolved nature of the new normal. A patient engagement solution is the future of healthcare, and organizations must embrace the emerging technologies related to this domain to stay relevant and increase their ROI. Globally, governments are now focusing on the long-overdue requirement of pumping money into the healthcare sector towards research, community-based diagnostics, and patient communication software. All these factors will be realized through the one and all-important domain – patient engagement systems.
Therefore, a surge in growth opportunities within the patient engagement technology sector is not surprising. In particular, Telehealth is now emerging as the way forward. With scalable, meticulous solutions and offer a virtual environment, patient engagement in healthcare is poised to address the needs of the current healthcare environment. As more than half of U.S. hospitals have adopted telehealth and with a global valuation of 20% annual growth in telemedicine, healthcare organizations need to, quite literally, get with the program. Adoption of patient engagement strategies will ensure a pathway into the future of healthcare.
Which Patient Communication Software is Right For You?
It is always best to invest in patient communication software that is customized to address your organization's specific needs. As a reference point, below are some popular features of patient communication software that can be considered based on individual organizational needs.
Combining RPM with Patient Engagement: Adapting to the trend of empowering patients to take control of their health, this feature is designed to offer an insight into the specifications of patient health conditions. The innovative technology allows patients to monitor and conduct primary screening without physical checkups continually.
Holistic Patient Engagement Platforms: Comprehensive patient engagement solutions that range across the entire lifecycle of health management will work towards the overall adoption of innovative technologies of the healthcare organization. Patient preauthorization, fee charges, payments, recovery, statements, co-pay management, collections, and reimbursements can all be undertaken to create a holistic patient experience. The software can work as a virtual clinic by enabling the services mentioned above on patients' devices.
Patient Education through patient engagement technology: Globally, people need to comprehend the factors contributing to health hazards and initiatives toward health betterment. Integrated patient communication technologies that offer analysis on health patterns, EHR solutions, automated health reminders, and wellness initiatives on patient devices can effectively simplify accessibility. Finally and most importantly, population education in a health crisis is the critical means to controlling the spread of infection.
What Are The Benefits Of Patient Communication Software:
Higher Patient Satisfaction: Patient communication software has emerged as a sure-shot winner with patients opting for this form of caregiving on a larger level. The satisfaction levels are considered at par, or sometimes even higher, through patient engagement in healthcare. In comparison to the traditional method of an in-person visit, virtual video visits with the physician offer added convenience to all healthcare entities. Additionally, appointment scheduling through telehealth apps offers agility and mitigates the challenges of long wait times. There is an increasing demand for patient communication software due to its high patient satisfaction.
Improved Workflows: Healthcare organizations should adopt intelligent technologies to create applications in patient engagement strategies. The lifecycle of practice management is transforming toward added convenience and increased accessibility. Healthcare providers have been facing a constant challenge of consistent patient engagement and communication. Automated appointment scheduling and reminders through interactive, multi-modal, and flexible communication strategies can be adopted to address this challenge. These communication workflows seamlessly integrate into the clinical systems, improving time efficiency and reducing overall hassles. Advanced analytics can help build models that catch loopholes in overall workflows to increase the organization's overall efficiency, along with prioritizing urgent care patients.
Better Connectivity: Engaging patients is the key to quality patient communication software. Empowering patients with a hand in controlling their health is a powerful step toward maintaining and increasing this quality. Through wearable devices and patient portals, increased connectivity is now accessible to patients and physicians alike. Advanced analytics should be applied to the meaningful interpretation and sharing of this data to draw useful conclusions. Mental health patients will receive tremendous benefits through patient engagement strategies as they help the organization strategize and extract actionable insights from unstructured data.
Increased Patient Attraction: Patients with chronic diseases need to manage their health and sustain their treatment on an ongoing basis. Empowering these patients through big data analytics helps them track their health and become active participants in their care. Furthermore, customized treatment plans can be created to adhere to the specific requirements of individual patients; predictive analysis measures risk scores as well.
Optimized Processes: As part of the practice management process, patient engagement and convenience can be further increased by providing online bill payment through the incorporation of wallets and co-pay systems. These automated processes will considerably reduce overall costs and paperwork, and it can further work towards reducing errors and reclaims.
Finer Staff Efficiency: Critical to the portal's success is its comprehensive understanding by the healthcare staff. Implementing a high-level patient communication portal aid in effective and automated clinical summaries, customized educational resource sharing, secure communication tools, increased accessibility to health information, and periodic reminders. Streamlined communication, increased focus on key initiatives, efficient updating and maintenance of information, enhanced inter-department connections, and process automation are among the many benefits of employee portals.
Boosted Web Presence: Several studies have revealed the extent of improvement in patient care through the use of patient communication software. A March 2017 report from the University of California Davis found that telehealth access produced about $100 in travel time cost savings per patient per year. In total, telehealth reduced travel distances by 5 million miles across the entire study population and resulted in $3 million saved in travel costs over nine years. This form of patient engagement will ensure that your healthcare organization holds its presence across the digital health environment.
Faster Issue Resolution: Realizing the real danger of a health crisis, patient communication solutions have now gained impetus in the predictive analysis of multiple dimensions of healthcare, such as early identification of disease, tailor-made care management, optimizing electronic health records, etc. The advantages of increased accessibility and timely action enabled through patient communication software for providers cannot be ignored. An accurate health record is of paramount importance through care coordination, along with structured governance for clinical exchange and the maintenance of patient engagement systems.
Customized Features: Custom healthcare software solutions increasingly address this need to predict future health outcomes. With the onset of patient communication platforms, the need for online engagement between providers and patients can be enhanced through customized surveys and enhanced customization of virtual patient education portals. Finally, the most important aspect of patient engagement is the patient's involvement in managing their health, which can be significantly aided through a functional patient portal.
Augmented Profits: Systematic processing and policy adherence are established through automated technologies for billing and payment in patient communication software. These solutions in billing provide a stable financial environment for revenue cycle management. Your organization can considerably enhance profits by favoring billing automation as the preferred patient communication software development choice.
Conclusion  so
Suppose your organization seems to be struggling to manage the rapid inflow of patients during a health crisis. In that case, patient communication software can play a vital role in reducing costs and managing expenses. Beyond that, it also enhances the patient experience through robust automation and analytic tools. It is no wonder that there is a consistent uptick in adoption statistics for this software.
As we realize the necessity of empowering patients to take charge of their health, this approach enables patients to access and utilize healthcare technology to monitor, report, and record vital information. This approach serves as a boon when physician capacity and availability are limited. Adopting innovative technologies that cater to the needs of changing times is imperative.