People who don't run assume us runners can eat anything they want, after all, we're burning it all off with our weekly mileage, right? Wrong. Seasoned runners can tell you how common it is to actually gain weight while marathon training! True, a consistent running routine affords you more leeway for the post-run burger and beer, but to run and feel your best what you put in your body matters.
Dietary guidelines for the general population emphasize complex carbs, lean proteins, and healthy fats, and a runner's diet is not too drastically different in composition. We need complex carbohydrates and healthy fats to use as fuel (especially in the endurance world!), and protein is crucial for muscle recovery and maintenance.
But what foods are best to get those nutrients, and what does a well rounded diet look like for the average runner? Healthy eating has to be enjoyable and practical, or it's unlikely you'll stick with it. Enjoyable means it has to taste good (yes, this is subjective, but what I mean is not being bound to a diet of steamed broccoli and boiled chicken every night!), and practical means it must be affordable and relatively easy to find.
With those parameters in mind, here are the best food for runners to stock up on for your life on the run!
Oats for Runners
Skip the instant packets packed with sugar and go for the big cylinder of regular or steel cut oats. This low glycemic carb can be eaten hours before a run to give you lasting energy. They're high in fiber so you'll feel fuller longer. Personally, I like to add peanut butter or half a banana to mine for extra staying power!
Almonds for Runners
Nuts like almonds have been shown to lower LDL and by being a great source for Vitamin E, they may also protect against cancer. Almonds are super easy to add into your diet, putting sliced almonds on salads or just eating a handful as a snack are delicious ways to keep your energy up during the day. Nut butters also count, just go for the natural kind that list two ingredients; nuts and salt.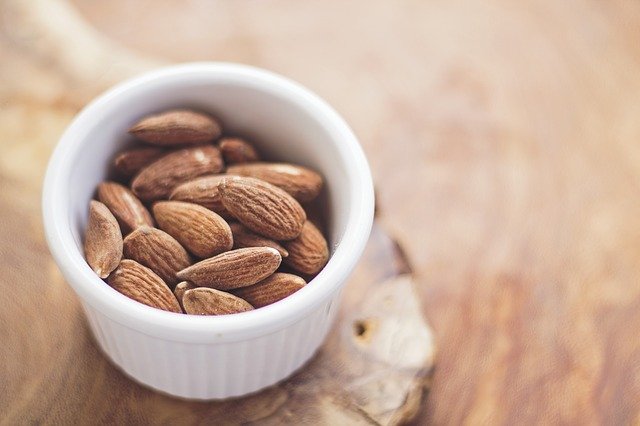 Bananas for Runners
Runners and bananas go together like peanut butter and jelly! They are quick, convenient, taste great, and are inexpensive, but that's not all. Their high carb count gives you plenty to run on, and their dose of potassium can help lower your blood pressure and counteract the loss of minerals that you sweat out. Incorporate into dishes (breads, pancakes, oatmeal, yogurt parfaits, etc.) or eat by itself or with peanut butter.
Plain Yogurt for Runners
Yogurt is an excellent source of calcium to help keep your bones strong for all the miles you put on them, and the protein will help repair the muscles helping you improve your performance. The active cultures help keep your digestive system working at its best, so eating a little everyday is just fine. Skip the sugar laden flavored versions for the plain variety and make it flavorful yourself by adding yogurt or raisins for a little sweetness!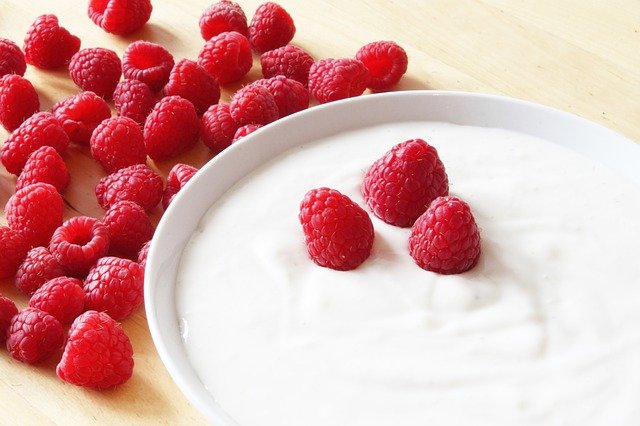 Whole Grain Pasta for Runners
Pasta dinners are synonymous with race day, and making your pasta whole grain you'll reap the benefits of more fiber and B vitamins. This carb heavy meal will give you energy, and adding fresh veggies and marinara sauce you won't be drowning in calories!
Eggs for Runners
One single egg contains 10% of your protein needs and 30% of your Vitamin K needs (crucial for healthy bones). Plus, egg protein contains all of the branched-chain amino acids necessary, making it a complete protein.
They are cheap and versatile so stock up! Hard boil a half dozen on Sunday and be prepared with a quick on the go snack or addition to salads all week. Eat scrambled with veggies or fried on a sandwich, whatever you're in the mood for, there's an egg recipe for it.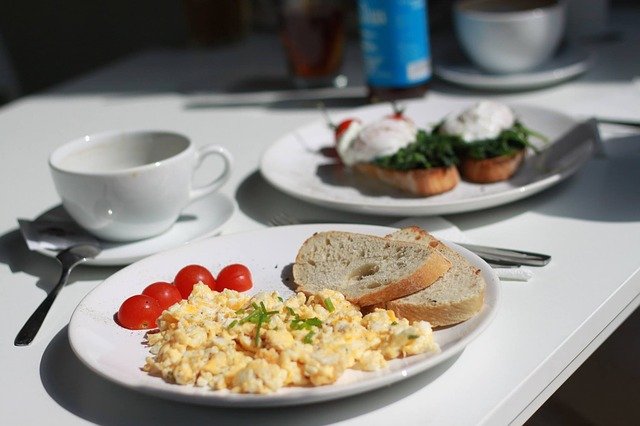 Sweet Potatoes for Runners
Sweet potatoes are a staple in my panty, and for good reason. One potato provides over 250% of your Vitamin A needs through beta-carotene, a powerful antioxidant, and all for around 100-150 calories! A Runner's World explains, "Sweet potatoes are also a good source of vitamin C, potassium, iron, and the two trace minerals manganese and copper. Many runners fail to meet their manganese and copper needs, which can have an impact on performance since these minerals are crucial for healthy muscle function."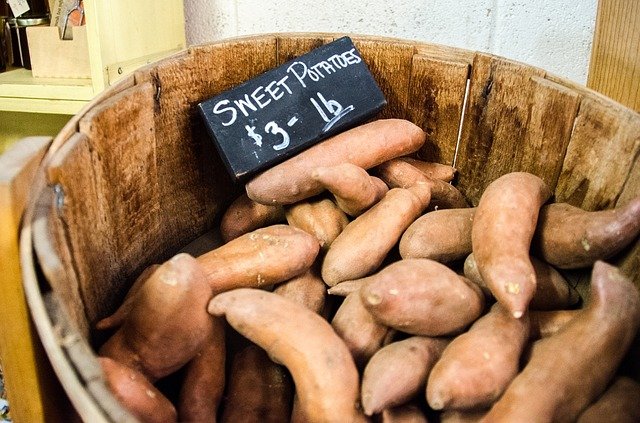 Spinach for Runners
We know we should be eating dark leafy greens, and what easier way to fit them in than spinach? Spinach is very low calorie, giving you a lot of bang for your buck, and packed with Vitamin K and other antioxidants, fiber, and iron. Cook it down and add to casseroles and soups, or put in a blender with your smoothie for a quick spinach fix!
Merken