In most cases, aged people or individuals with disabilities needing living assistance may prefer to get help from the comfort of their home instead of moving into a specialized care facility. However, not everyone is privileged to have access to different care options when they get to a place where they cannot cater to themselves. And this is where the home care package comes in and is very beneficial to the recipients.
An Overview Of Home Care Package
Essentially, a home care package means having a certain amount of money given to an older person by the government. And this funding usually covers the services that can help them continue living independently. The money being allocated usually depends on a person's level of need after an assessment by an independent assessment agency.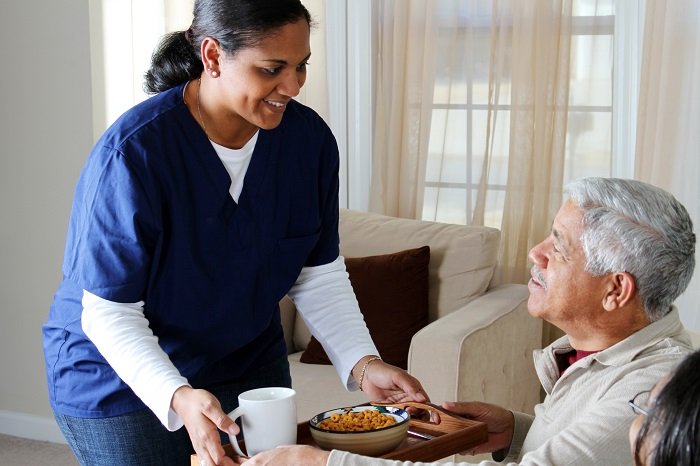 Home care packages are not necessarily given to someone in cash. Normally, the recipient gets allocated a code that has to be taken to an approved service provider who will help them break down how the money will be spent.
To find out if you or your loved one is eligible for a home care package, you may need to have an assessment conducted. If this assessment shows the recipient needs higher care, they proceed to assess their eligibility for the home care packages and residential care. And more so, the recipient's personal preferences for home care may also be taken into consideration.
This assessment tends to be done by health professionals who must comprehensively evaluate the recipient's cognition and physical capacity to manage at home. The person in charge of the assessment gets to have a deeper understanding of the recipient's needs and can recommend the best-suited services.
Home care packages come in four levels, with each level having packages that vary in terms of the costs and services included. And discussed below are all the levels available in-home care packages.
Home Care Package Level 1
This package level is given to individuals who may need help with basic care needs. The services at this level may include extra support for the recipient to continue being independent at home.
This type of home care package includes the recipient getting approximately two visits every week from a care worker. And every visit, the care worker could help with chores such as cleaning and tidying the entire house. In addition, the recipient might also get help with other tasks, such as grooming and dressing, meal preparations, shopping for groceries, and even providing transportation.
Home Care Package Level 2
This package level somehow resembles the first one but with additional services included. HCP level 2 offers extra support to help an individual stay independent for longer. Unlike the first level, which includes two visits per week, this offers three to four visits a week.
This package also includes basic services, such as home maintenance assistance and personal health services, including grooming, dressing, preparing meals, shopping, and transport.
Home Care Package Level 3
This package usually provides services for individuals who may need more intermediate support while at home. In this package, a medical staff, such as a care worker or even a nurse, will visit the patient on most days of the week to offer help and assistance.
And included in the level three package may include basic care such as cleaning, grooming, homemade meals, shopping, and transportation. Additional help may include podiatry services and massage, amongst others.
Home Care Package Level 4 
This package is normally given to individuals with high-level care needs or complex care needs. And at this level, a nurse or care worker will conduct daily visits and provide the highest level of support and care available.
In this level, the recipient gets access to all the services in the above levels, such as grooming, along with medical and nursing support.
Applying For A Home Care Package
Suppose you're interested in accessing the home care package for yourself or an older family member. In such a case, you should find a place to apply for a home care package based on your location. You can do this by searching online for where to apply. With the right place to apply, you need to find out how to apply for a home care package, and you may be required to complete an online self-service form. And once the registration is done, the next step is an assessment that will determine whether you are eligible for the program.
With your eligibility confirmed, you can start exploring the service available to you and the provider options available. After your assessment, you will get a letter that contains the details of the care package level and the priority level you'll be getting. From there, you'll be asked to complete a formal income assessment.
Once the process is completed, you will receive a letter that will let you know that your package is available, and you may now go ahead to choose your provider.
The Bottom Line
Most senior citizens may get to a place where they cannot perform daily tasks or go on with their routine independently and may need help and assistance. And as seen in the above article, the seniors may choose to stay home and get help with different tasks, including in-home care.
Suppose you or your family member may be in need of such services. In such a case, you may apply for a home care package that comes in different levels depending on the complexity of your care needs.