Professional athletes are fine-tuned machines and they must treat themselves as such. Everything from their training regimens to their diets must be considered and both are often augmented with professional trainers and nutritionists. And although the average person doesn't have access to avant-garde training methods and personal chefs routinely preparing sumptuous repasts in strict accordance with customized dietary requirements, we can take a few tips from the pros and perhaps incorporate them into our own lives.
Virtually every night throughout the NBA season we see these elite athletes performing stunning feats of dexterity, power, speed, and precision. Fans all across the world salivate at the prospect of a new season and there are millions who check the NBA spreads on a daily basis to determine which teams they will bet on that evening. We know the names – LeBron, Kyrie, AD, KD, The Greek Freak, and so many more who have changed the game as we know it and are etching their own names into NBA folklore.
Most NBA players eat between 2500-4500 calories per day made up primarily of protein, fats, and plenty of carbs on game day. Without further ado, below we will check in on the eating habits of two current members of the Los Angeles Lakers as well as a former teammate. Let's start with a future Hall-of-Famer, LeBron James!
According to one of LeBron's former teammates, Tristan Thompson, LeBron eats whatever LeBron feels like eating.
"Ask him what he eats for breakfast. He has like five French toast, drowns it in syrup with strawberries and bananas. Then he has like a four-egg omelet and then he just goes and just f****** dunks on somebody. It doesn't make sense.
"He eats desserts with every meal. He'll come with his one-week diet, vegan crap, but he literally eats like it doesn't make sense. He's really a specimen. He eats like s***. I remember one year I tried to eat like he ate and it just didn't work out. I started gaining weight and said, 'F*** this'. I mean it works for him. He loves sweets. He loves sweets. He eats desserts and French toast. It's crazy how his body just burns it."
But when it is time to drop the weight, LeBron can be vigilant as explained by a personal trainer, Mike Mancias, "As far as his diet goes, we've eliminated extra carbohydrates and extra sugars in order for him to drop the weight, because the more weight he's carrying around, the more stress that can be on the body."
Anthony Davis, or AD as he is known, is one of the league's brightest stars and at the age of 28, he has many superb years ahead of him. Coupled with LeBron James, the Lakers won the NBA title last season and are favorites to repeat as champions. Davis stands 6'10" and is one of the game's most versatile and multi-talented players. Let's see what keeps AD's engine purring.
Breakfast:
2 egg whites
1 egg with spinach and tomato topping
A bowl of fresh fruit
Toast (gluten-free).
Snacks:
 Fruit and Triple Berry Acai Smoothie
Lunch:
Grilled Salmon with Lemon and Cucumber Yogurt Dressing
Brown Rice Casserole
Boiled Spinach (Sauce with Coconut Water)
Dinner:
Grilled chicken
Roasted Vegetables
Fruit smoothie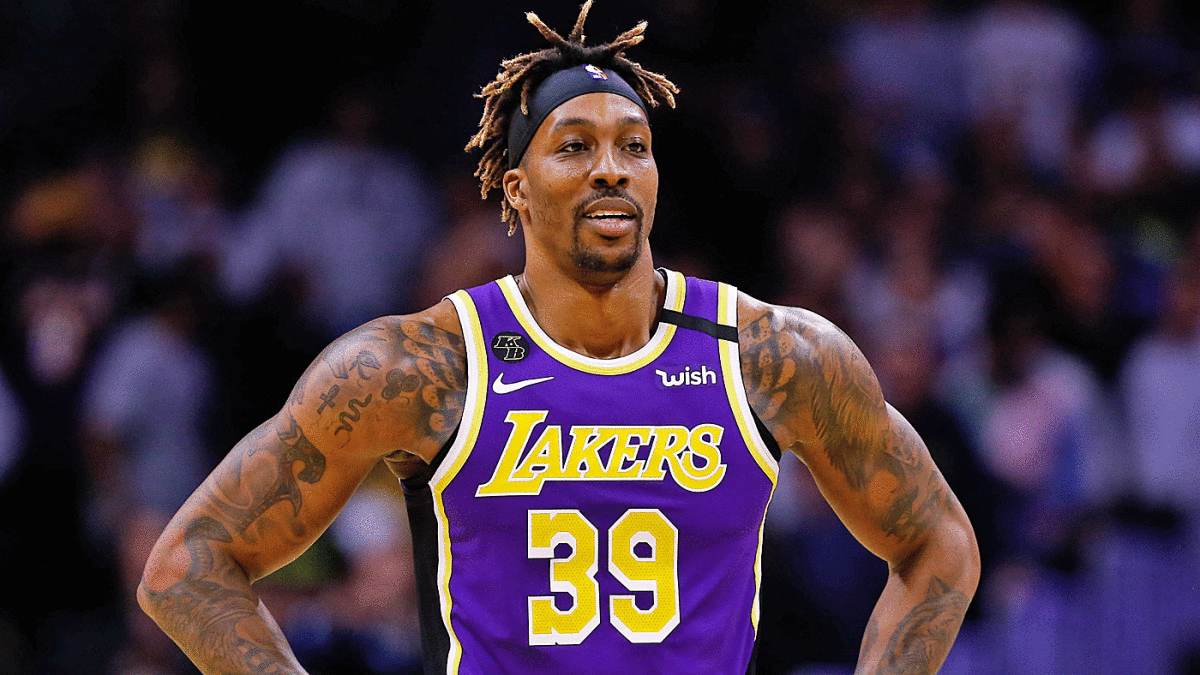 At 6'11", Dwight Howard is a big body that needs to be filled the right way. As a young man, Howard was not concerned with his dietary intake but as he grew older, he began to understand that candy and fizzy drinks would not serve him well.
Howard revealed to CBS Sports "I was big on drinking Gatorades all the time. I didn't drink a lot of water. I would eat candy and just drink Gatorade."
The nutritionists at his disposal implemented a change in his diet and where he would once consume a Snickers bar, he was no eating almonds and pecans, as well as eliminating bread and keeping his pasta feasts to once or twice weekly. His blood sugar dropped precipitously and so too did his body fat.
At the moment it is said his daily diet consists of the following:
Breakfast:
Eggs with yolks
Spinach
Kale
Mushrooms
Snacks:
Low-fat yogurt with berries and muesli along with assorted nuts high in protein.
Lunch and Dinner:
Lean meats
Wild-caught fish
Nuts and seeds
Fruit
Vegetables