No matter where you are traveling with your family on a vacation, apart from budgetary concerns, you also have to take into consideration about the feelings of your stomach. If you are traveling with some travel ready recipes, you don't have to worry when the kids are hungry while on a vacation. Let's look at these portable ones but don't forget to keep at the room temperature.
Sandwich all the way:
1. Pimento-Cheese Sandwiches:
Ingredients:
• 16 slices firm white bread
• ½ pounds sharp yellow grated Cheddar cheese
• 3 tablespoons chopped marinated roasted red pepper
• ¼ teaspoons cayenne pepper
• ½ teaspoons dry mustard
• 2 teaspoons horseradish
• 5 tablespoons mayonnaise
• ½ teaspoons Worcestershire sauce
• 3 tablespoons chopped marinated roasted red pepper
Directions:
Stir together horseradish, cheese, dry mustard, cayenne pepper, Worcestershire sauce and mayonnaise in a medium bowl. Blend half the mixture in a food processor till gets smooth. Transfer this mixture back to the bowl and add roasted red pepper and stir to combine.
Trim crusts from 16 slices bread. Spread pimento cheese among 8 slices and top the remaining bread on each one of them. Cut them into quarters and slice on the diagonal.
Delightful Turkey bites
2. Garden Turkey Sandwich with Lemon Mayo:
Ingredients:
• 1 small sliced Tomato
• 2 slices whole grain bread
• 2 ounces sliced turkey breast
• 1 teaspoon grated lemon peel
• 1 cup loosely packed baby spinach leaves
• 1 tablespoon low fat mayonnaise
Directions:
Stir grated lemon peel with mayonnaise and spread it on both slices of the bread.
On 1 slice of the bread, alternatively layer spinach leaves, tomato and turkey, starting and ending with spinach. Top it with second slice of the bread.
Ham and Bread – Hand in hand!
3. Ham and Gorgonzola Sandwiches:
Ingredients:
• 1 loaf Italian bread or ciabatta
• 2 medium tomatoes, thinly sliced
• 1 ½ cups arugula leaves, packed
• ¼ cup fig jam or spread
• ¼ cup Gorgonzola dolce cheese
• 12 ounces lower sodium deli-sliced ham
Directions:
Place tomato slices on paper towels and let it drain. Now cut the bread loaf horizontally in half.
Spread fig jam on cut side of bottom half of loaf. Top it with arugula leaves, ham, and tomatoes. Spread Gorgonzola on cut side of top half of loaf and place on sandwich.
Press the sandwich together and cut into 6 servings.
Sweeten-Up the palette!
4. Peppermint Pattie Brownies: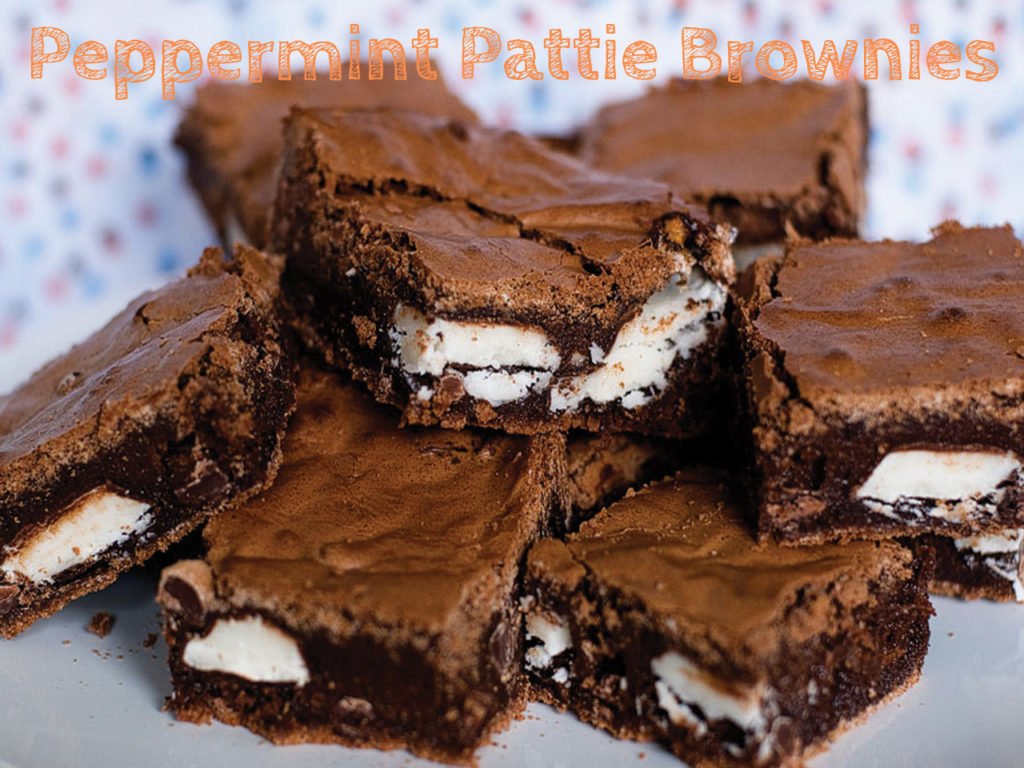 Ingredients:
• 24 small peppermint patties
• 4 squares semisweet chocolate, chopped
• 4 squares unsweetened chocolate, chopped
• 2 cups sugar
• 1 ¼ flour
• 1 tablespoon vanilla extract
• ½ teaspoon salt
• 5 large eggs, beaten
• ¾ cups unsalted butter
Directions:
Preheat oven to 350 degrees F. Grease the baking pan. Stir flour and salt in a small bowl.
Melt butter with semisweet and unsweetened chocolates in a saucepan over low heat. Stir it continuously till it gets smooth. Now remove from heat. Now stir sugar and vanilla, add eggs and stir it until well mixed. Stir flour mixture into chocolate mixture until it blends.
Spread half of brownie batter into prepared pan. Arrange peppermint patties about ½ inch apart in a single layer over batter. Spread remaining batter over top.
Bake about 30 minutes. Cool the brownies completely in pan.