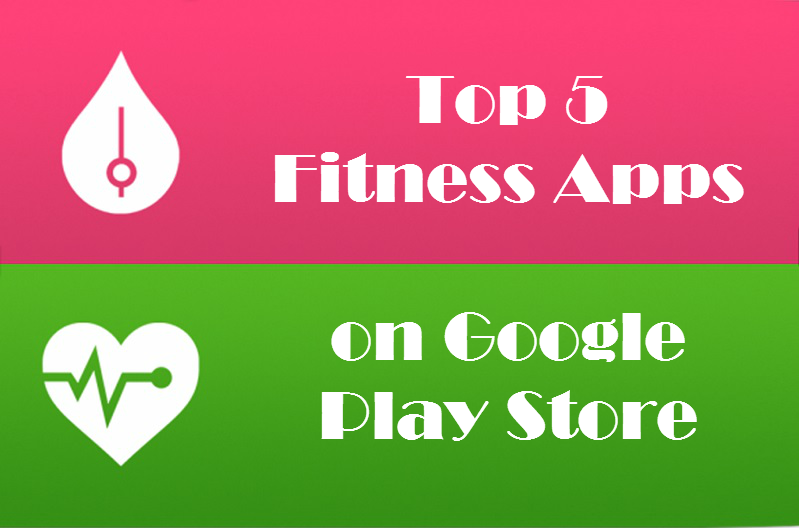 The root cause of obesity: How well do you know it?
Obesity has now emerged as a life-threatening epidemic with about 47% of the world's adults turning into obese or overweight. Obesity is no longer restricted to people residing in developed economies; it has spread its tentacles into the developing world too.
The root cause of obesity is the changes happening in the food environment that is overflowing with sugary calorie rich foods with enormous portion sizes. The changing life styles of the people in the form of dormant work habits leading to absence of strenuous physical exercises is causing obesity to raise its head. Maintaining body fitness is the sure shot remedy for curing obesity in addition to changing food habits.
Five top fitness apps
The emergence of mobile technologies in the form of Android fitness applications or apps is changing the rules of maintaining body fitness and getting in better shape with the help of mobile devices. These fitness apps are available for free or as paid ones. The top five fitness apps are explained in brief for fitness freaks or for those who would like to conquer their obesity.
1. Google Fit: Google Fit is another top fitness app that helps the user in tracking every physical exercise a person does. For instance, through Google Fit, a person can automatically track running, walking, cycling activity through their phone's accelerometer or through an Android wear watch.
This app also provides the user to manually enter more than one hundred types of exercises and sports activities to properly track anything that gets the user moving.
The app can also used as a fitness hub where other fitness apps can feed their data into it letting the user to prefer or opt for specialized apps for other fitness needs.
2. Gain Fitness: Gain Fitness is one of the best app and having it means that you have hired your own digital personal trainer that helps the user in setting up with customized workouts to help the app user in reaching his/her goals.
The advantage of this app is that the user can avoid going to the gym to do the workouts in physical sense.
This app acts like a personal trainer hiding in your pocket mobile or tablet. The app enables the user to designate when and where the person (user of the app) is doing his/her workout that is at home, gym, or during weekends etc.
3. Map My Run: Map My Run is the other most useful fitness app that is recommended for those people who enjoy running, jogging, walking or doing any other athletic exercises.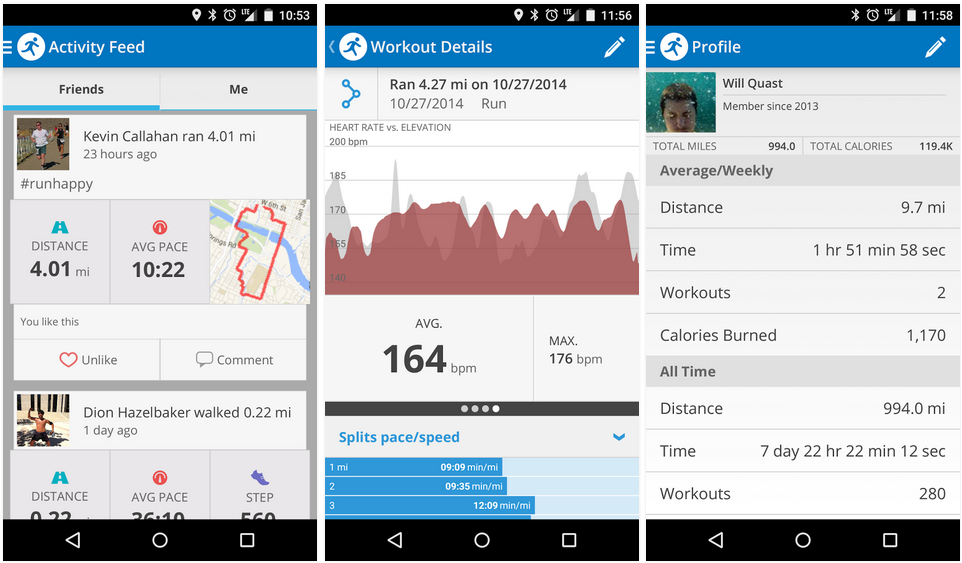 This app also enables the user to interact with the health communities, in making friendships with health freaks and allowing the users to share their routine or daily running exercises to the social media sites at one go.
Having this app is like having a running diary that offers GPS tracking, time logs, daily activity, calories burned that too when listening to music or talking on the phone or doing day to day activities.
4. Fit Tag: Fit Tag app is another mind blowing fitness app that creates a visual guide of everything related with the world of health.
The Fit Tag App uses its #100 Fit Day Challenge to see if the users can capture a healthy moment they have experienced each day for 100 days.
Through this app, the users can share their workouts, diet, recipes in addition to getting healthy tips to reach their 100th day with their healthy bodies. Through this app, the user can capture videos, photos for making a healthy choice and in encouraging friends to take challenges and in inspiring everyone to remain fit forever.
5. Instant Heart Rate App: This app is another groundbreaking technology application that monitors that heart rate. Through this app, the user or wearer can see how fast his or her heart is beating when doing strenuous physical exercises.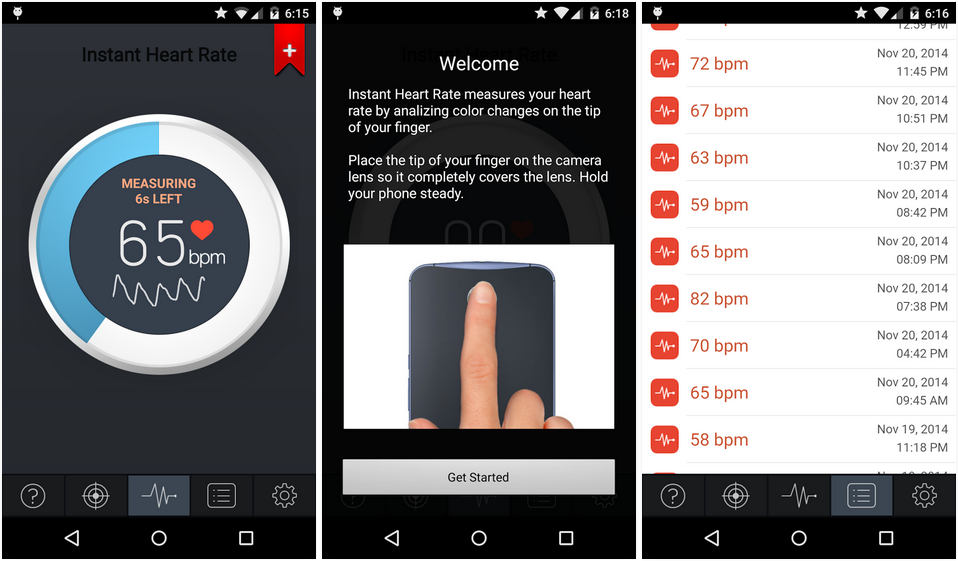 This app comes in handy when the user would like to have a quick sampling throughout his/her day of workout to get an instant heart rate.
The app tracks the heart rate over a period of ten seconds by using changes in the color of the fingertips when placed on the camera lens. This app gives the results in an easy to understand graphical interface.
Magnetism of Fitness app
Fitness apps have now become part of the health fitness regime with more than 43,000 apps on weight loss or fitness that can be found in Apple iTunes app store. The magnetism of these fitness apps is such that an estimated 660 million downloads of these apps happened in this category during the month of June -2013.
It is estimated that about half of these fitness apps are directly related to patients' health and treatment that provides some type of fitness advice and guidance. These fitness apps are targeted more towards smart phone users and those who have knowledge about the latest technological applications. Therefore, it can be said that fitness apps are the right choice for those who would like to maintain their fitness to embrace a healthy life style.