As much as I hate to admit, childhood obesity is becoming our cruel reality. We need to do everything in our power to help...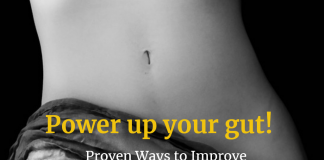 We have all heard about gut health and its importance in overall well being, but did you know that our guts contain myriad my...
The side effects of alcohol can run the gamut from physical to psychological. Some of them are more common than others, but all should...
Each salt molecule is formed by chlorine and sodium. Every day under normal conditions an adult needs 100-600 mg of sodium every day, which...