Chocolate in its purest form is always a safe bet. This is because it is a rich source of antioxidants and contains more than...
Organic food is the rave of the world in the past decade and that's hardly a surprise seeing the ludicrous amounts of processed and...
Breakfast: the main meal of the day. Yes it's true. The main meal of the day is just what many people often skip or...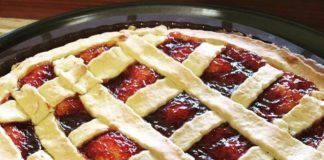 Introduction The jam tart is often underestimated because it was deemed a sweet fat and to avoid. It can bring many benefits to food...